Calculating Carbohydrates & Dry Matter Basis (DM)
In today's blog we are going to look at DMB… and I do not mean Dave Matthews Band! We bring up dry matter basis (DMB) on a constant basis in our Facebook group Diabetic Dog Owners because our dogs need to eat lower fat and carbohydrates. As mentioned in previous blogs our dogs' pancreas is faulty, they require insulin therapy to live and lower fat due to being prone to pancreatitis.
This can be a bit confusing for people that are not fans of math, but do not worry we have a calculator to help! Let's dive into how we calculate carbohydrates in commercial and prescription foods.
The guaranteed analysis on dog food labels gives you the amounts of protein/fat/fiber before moisture is removed. When moisture is removed from the equation, we get the true quantity of the content we are interested in; this is called dry matter basis or DMB. Most dog food analysis does not have carbs listed, so we must manually calculate what they are. Then, we calculate the percentage of carbohydrates on the DMB.
For calculating carbohydrates you need the following percentages from the guaranteed analysis:
Protein

Fat (min or max; if only min is listed use that, if max is listed use this percentage)

Fiber

Ash (usually not listed; the amount will be listed below)
Ash is usually not listed in the guaranteed analysis, if not listed use the following:
Wet food – 2.5
Dry food – 8
To calculate carbs, you can either use this free calculator below, or you can figure it out manually. Please click on the link below to take you to the calculator. You can save this carbohydrates and DMB calculator on your home screen for future use.
PetTest Carb & Dry Matter Basis (DMB) Calculator
To calculate carbs manually:
Add protein, fat, fiber, moisture and ash

Subtract by 100

Total is carbs
Example:
100 – 58 = 42
Therefore, the carbohydrate content is 42%. Now we need to calculate what the carbs are on a DMB.
To calculate DMB you can use the calculator above, or you can do it manually.
You need:
Moisture content

Quantity of carbs

For example, using 42 for carbs in quantity and 10 for moisture:

Food is 46.7% carbs on a DMB.
You can use the equation above to get the DMB of protein, fat & fiber as well.
Phew! That was a lot of math, if you do not understand it do not worry because this can be confusing to many of us. When in doubt get the calculator out!
Since we are talking about carbohydrates, I want to share a carb free treat that you can make at home! The Dog Gummies are zero fat, zero carb and a great source of collagen. There are different types of gelatin you can use in case your dog has allergies and can they be purchased easily on the internet.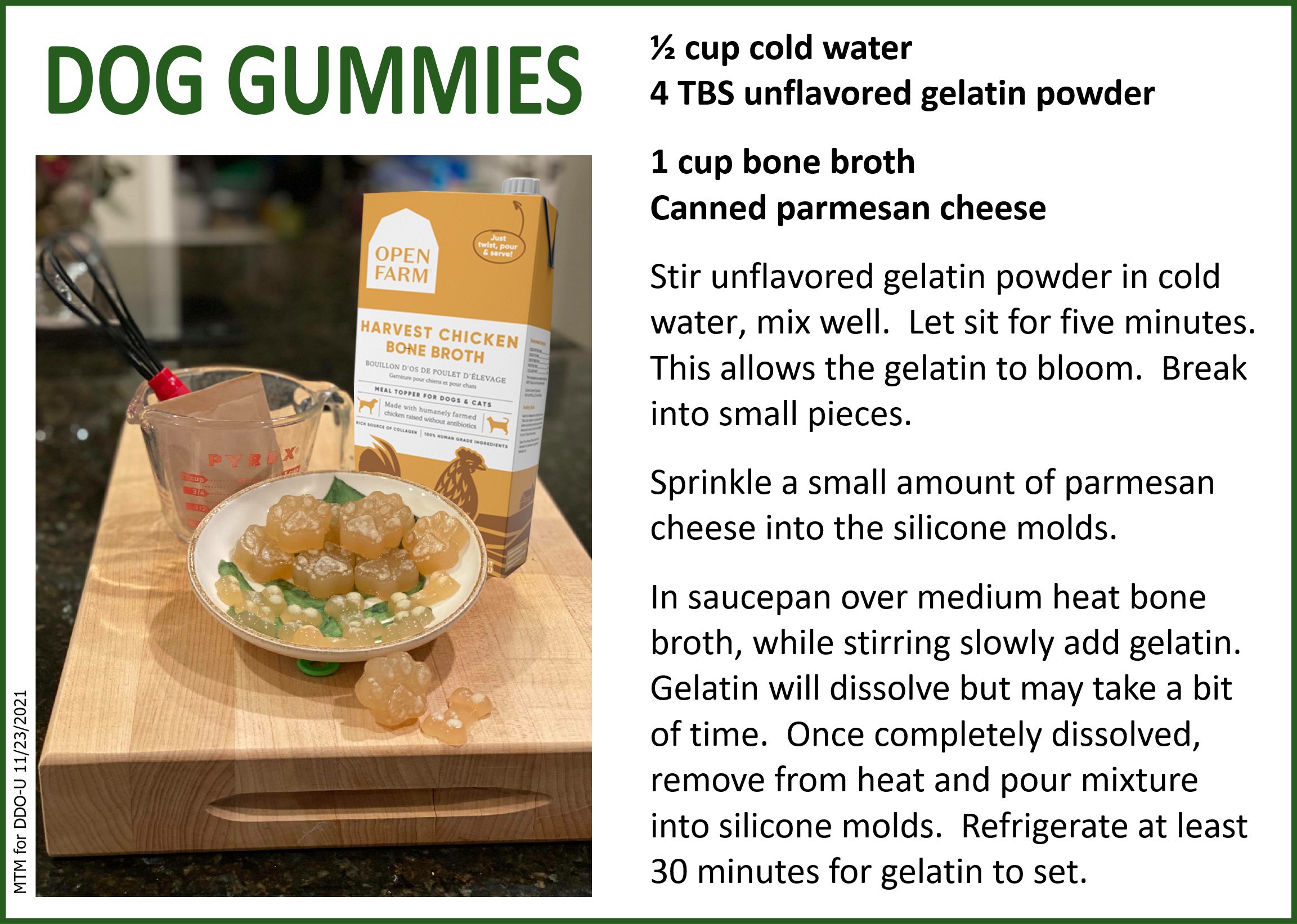 Do you have questions or want to add something? Comment below to get a conversation going!
For more conversations, photos, and giveaways check out PetTest on Facebook and Instagram.
If you are looking for a community to join for support, I have been an admin for over four years in Diabetic Dog Owners . Canine Diabetes Support and Information can be found on Facebook as well.